It's been a busy year at Rexfab! In addition to supporting our customers' automation needs, we've also been preparing for IBIE 2022 and growing our presence in the United States.
We've always worked with U.S. bakeries, but we serviced them from our Sherbrooke, Quebec location. Today, we have operations in the United States helmed by food industry veteran Phillip Payton.
In June, Phillip Payton was named President of Rexfab's U.S. operations, which are located in Kennesaw, Georgia. Phillip will play an integral role in the future growth of Rexfab, anchoring our operations in the United States and allowing us to better serve our customers.
As President of Rexfab's U.S. operations, Payton will oversee the company's U.S.-based sales, manufacturing, project management and service functions. Payton has extensive food industry and steel fabrication experience, giving him unique insight into the needs of commercial bakeries and food processors, as well as the construction of automated manufacturing systems.
Payton's experience consists of more than 20 years of engineering and management in both the capital equipment and food processing industries. Most recently he served as the Director of Sales for Woods Fabrication.
Also joining Rexfab Corp. in the United States are:
__
James Bonatakis
James has joined Rexfab as Sales Manager, bringing more than 35 years of baking industry experience to the company. Bonatakis will oversee customer acquisition efforts in the commercial baking and snack industries.
__
Bob McHenry
Bob has joined the company as Director of Service and Parts. He has extensive experience in the baking industry, previously working for Formost Fuji for more than 30 years.
__
Kevin Williams
Kevin was named Lead Project Manager for Rexfab Corp., serving the United States market. Most recently, Kevin worked for Sara Lee Frozen Bakery as a maintenance manager. As a Lead Project Manager, Kevin will work with commercial bakeries to integrate automation and analytics into their existing operations.
It's been a busy year at Rexfab, and our new hires and the opening of U.S. operations reflects a commitment to serving the U.S. baking industry with the best equipment and brightest people.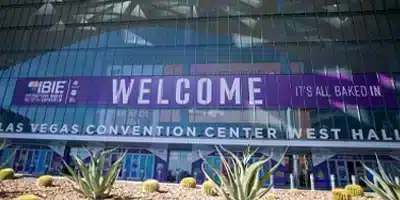 IBIE 2022 was even better than we expected, and we carried in high for this triennial gathering of retail and wholesale bakeries. We saw so many of our existing clients and met many more new bakeries seeking automated solutions for their wholesale bakeries.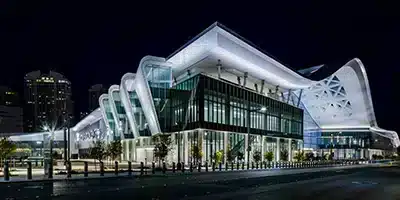 The buzz of an IBIE show is palpable, thanks to the clank of machinery, the whir of robotic arms and the muddled conversations of thousands of bakers and suppliers spread across an expansive trade show floor. Can you tell we're excited about IBIE?! As an IBIE...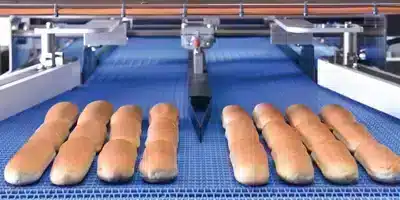 Coming out of a global pandemic, the bread industry is going through an interesting transformation.