It's been a busy year at Rexfab! In addition to supporting our customers' automation needs, we've also been preparing for IBIE 2022 and growing our presence in the United States.
We've always worked with U.S. bakeries, but we serviced them from our Sherbrooke, Quebec location. Today, we have operations in the United States helmed by food industry veteran Phillip Payton.
In June, Phillip Payton was named President of Rexfab's U.S. operations, which are located in Kennesaw, Georgia. Phillip will play an integral role in the future growth of Rexfab, anchoring our operations in the United States and allowing us to better serve our customers.
As President of Rexfab's U.S. operations, Payton will oversee the company's U.S.-based sales, manufacturing, project management and service functions. Payton has extensive food industry and steel fabrication experience, giving him unique insight into the needs of commercial bakeries and food processors, as well as the construction of automated manufacturing systems.
Payton's experience consists of more than 20 years of engineering and management in both the capital equipment and food processing industries. Most recently he served as the Director of Sales for Woods Fabrication.
Also joining Rexfab Corp. in the United States are:
__
James Bonatakis
James has joined Rexfab as Sales Manager, bringing more than 35 years of baking industry experience to the company. Bonatakis will oversee customer acquisition efforts in the commercial baking and snack industries.
__
Bob McHenry
Bob has joined the company as Director of Service and Parts. He has extensive experience in the baking industry, previously working for Formost Fuji for more than 30 years.
__
Kevin Williams
Kevin was named Lead Project Manager for Rexfab Corp., serving the United States market. Most recently, Kevin worked for Sara Lee Frozen Bakery as a maintenance manager. As a Lead Project Manager, Kevin will work with commercial bakeries to integrate automation and analytics into their existing operations.
It's been a busy year at Rexfab, and our new hires and the opening of U.S. operations reflects a commitment to serving the U.S. baking industry with the best equipment and brightest people.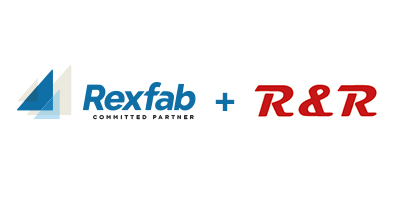 In an ever-evolving world of food processing, efficiency and quality are non-negotiable. It's not just about getting products from point A to point B anymore—it's about delivering exceptional quality, unmatched reliability, and innovative solutions that fuel growth and success for businesses.
Today, we're thrilled to announce a partnership that promises to redefine the standards of the food processing industry: Rexfab's partnership with R&R.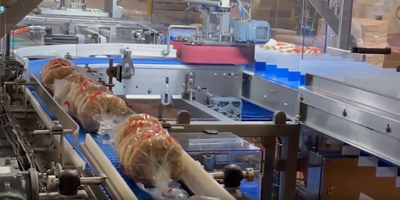 When you're in the business as long as we have, you come to recognize the genuine expertise when you see it. And Jim Bonatakis has been our go-to for over 25 years for all things related to packaging machinery. We've had our fair share of challenges, and every single time, Jim was right there with the solutions we needed.
So, when Jim talked to us about Rexfab and the cutting-edge technology they brought to the table through their own technology, as well as partners integrations, we were all ears. And boy, are we glad we listened!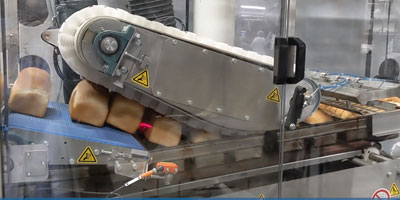 Depanning is a vital step in bakery operations. Choosing the right equipment, like Rexfab's Inline Vacuum Depanner (IVD), can significantly improve this process. The IVD is designed to automate depanning and integrate into your bakery's complete pan handling operations. It is available in three models, offering a range of widths to suit different bakery sizes and production volumes. The IVD stands out for itsdesign improved sanitation, reduced power consumption, and low-decibel operations, making it a top choice for bakeries looking to enhance their depanning process.