AUTOMATE BASKET HANDLING, STACKING AND SHIPPING SYSTEMS
Rexfab's automated basket system solutions are designed to simplify your operations. With integrated basket unstacking, denesting, distribution, loading, stacking and palletizing, Rexfab's basket systems are a complete solution for your bakery.
Basket Stacker & Dolly Loader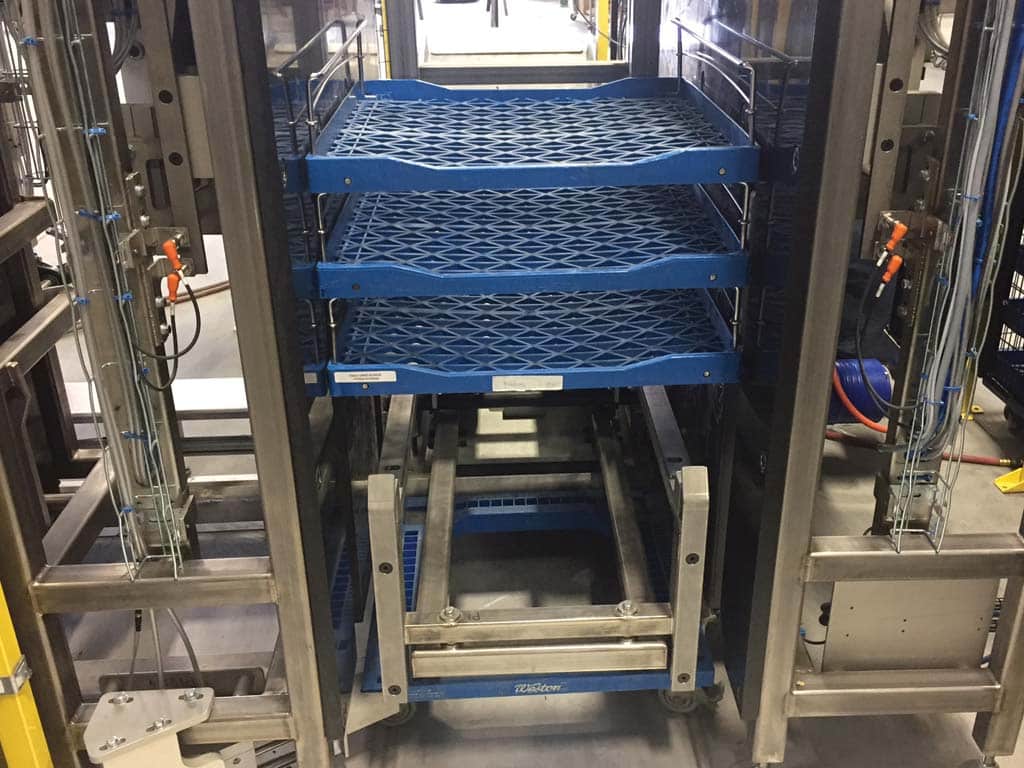 An integrated 2-1 solution that stacks baskets on a dolly or the floor, all in a compact footprint that minimizes operator interaction.
Exceeds safety and sanitation standards
Combines with conveyor solutions to automate end of line processes
Minimal operator interaction required
Dimensions: Dependent on configuration: 73″x130″x120″ up to 147″x257″x128″
Capacity: Up to 16 baskets per minute according to basket type and equipment configuration
Empty Basket Distribution System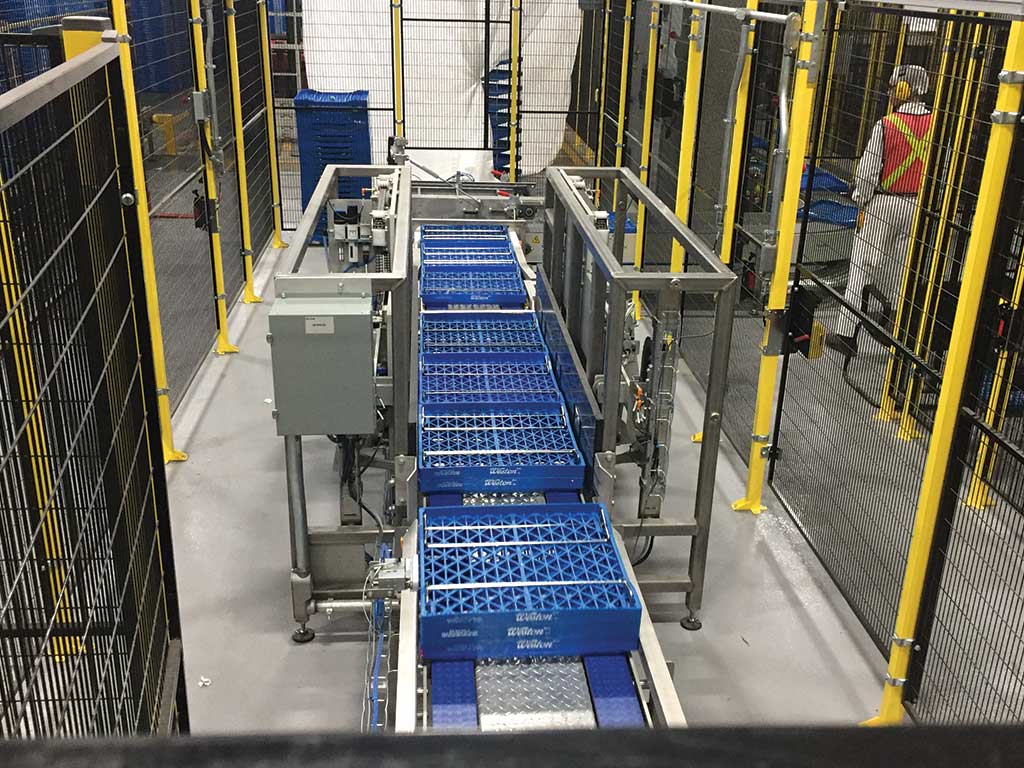 Designed to deliver what every bakery operator wants: reliability and easy maintenance.
Servomotor technology delivers reliability, precision
Easy access for scheduled maintenance
Reduces basket damage
Dimensions: Adapted to your production line
Capacity: Adapted to your production line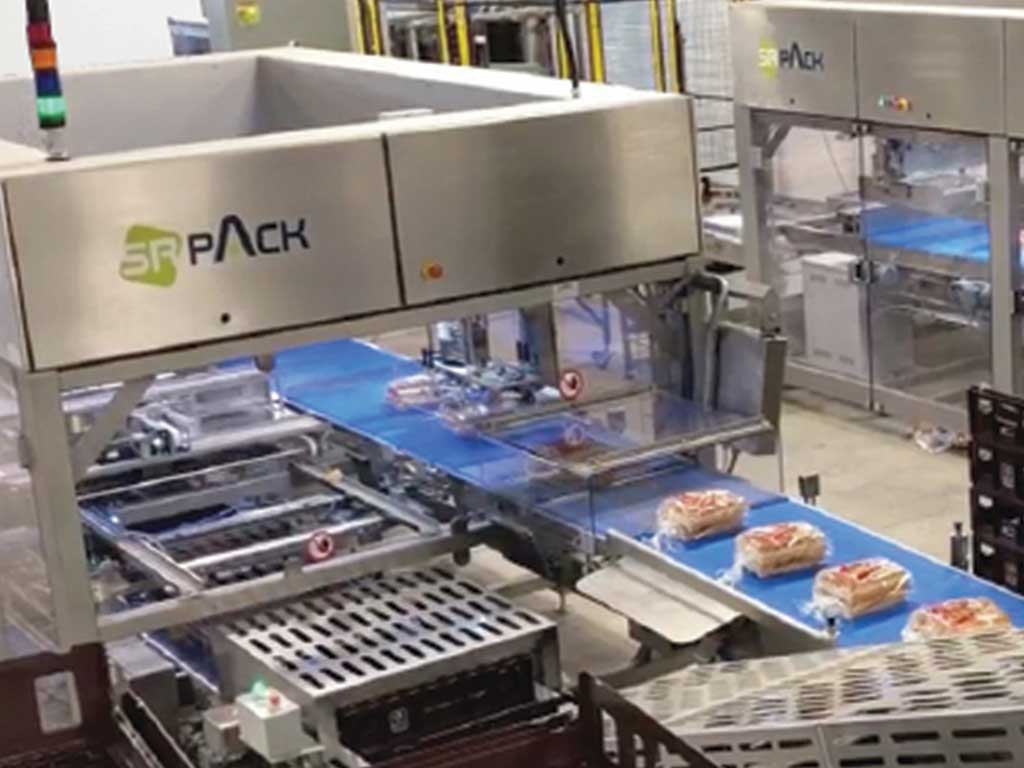 A technologically-advanced basket loader system that handles vertical/horizontal box, basket and tray loading.
No product lifting technology
Does not require an operator
Compact design
Dimensions: From 155″ x 150″x 99″
Capacity: Up to 16 baskets per minute according to basket type and equipment configuration
Tortilla Basket Case Loader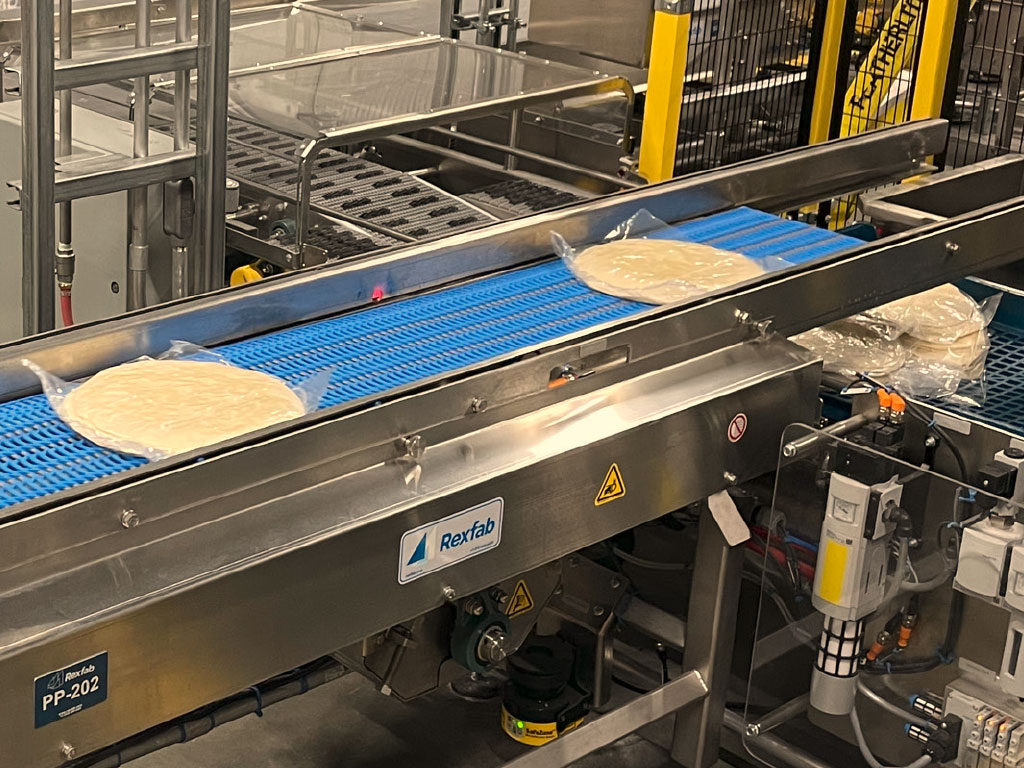 The servo-driven retractable conveyor belt that loads all type of flat breads in movable baskets/cases. Made for tortilla producers in USA and Canada.
Versatility. It can be used for a lot of different types of flat bread of all sizes. The size of the conveyors can also be adjusted according to the product matrix
Accelerate the shipping and post-production steps by eliminating downtime and keeping high efficiency in the loading process
Reduce labor by automating the loading of baskets with retractable conveyors
Dimensions: 116 x 107 footprint (may vary depending on product and basket size)
• Width 4" to 36"
• Length 2' to 36'. According to the needed functionality
Capacity: Up to 6 baskets per minute depending on the product pattern layout
• The machine can be adapted depending on product and basket dimensions
Contact us about our Basket Handling, Stacking and Shipping Systems.