AUTOMATED SOLUTIONS FOR BAKERIES AND FOOD PROCESSORS
Rexfab has garnered a reputation for our ability to integrate automation into downstream bakery processes. From
Conveyors
to
Pan Return Systems
to
Slicing & Bagging Equipment
to
Food Safety Equipment
to
Basket Systems
, Rexfab's automated solutions are reliable, efficient and integrate into any bakery production line. Plus, our solutions outperform safety and sanitation standards.
When you purchase an automated solution from Rexfab, our engineers and project managers sit down with your team to understand the line's complete operations, as well as your bakery's goals. We're never content to sell a piece of equipment. We want to make sure our solutions drive your bakery's success. Capacities and dimensions can vary depending on specific layout.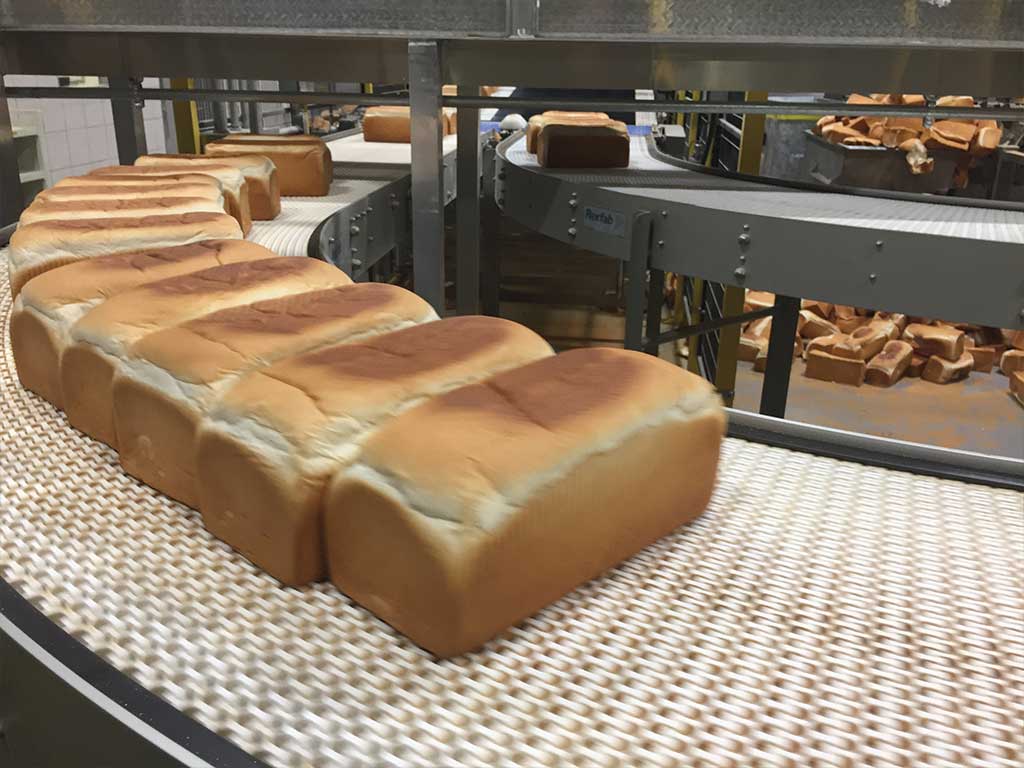 Rexfab helps bakeries and food processors automate high-volume production lines.
Stainless steel construction
Modular plastic belting
AC gear motors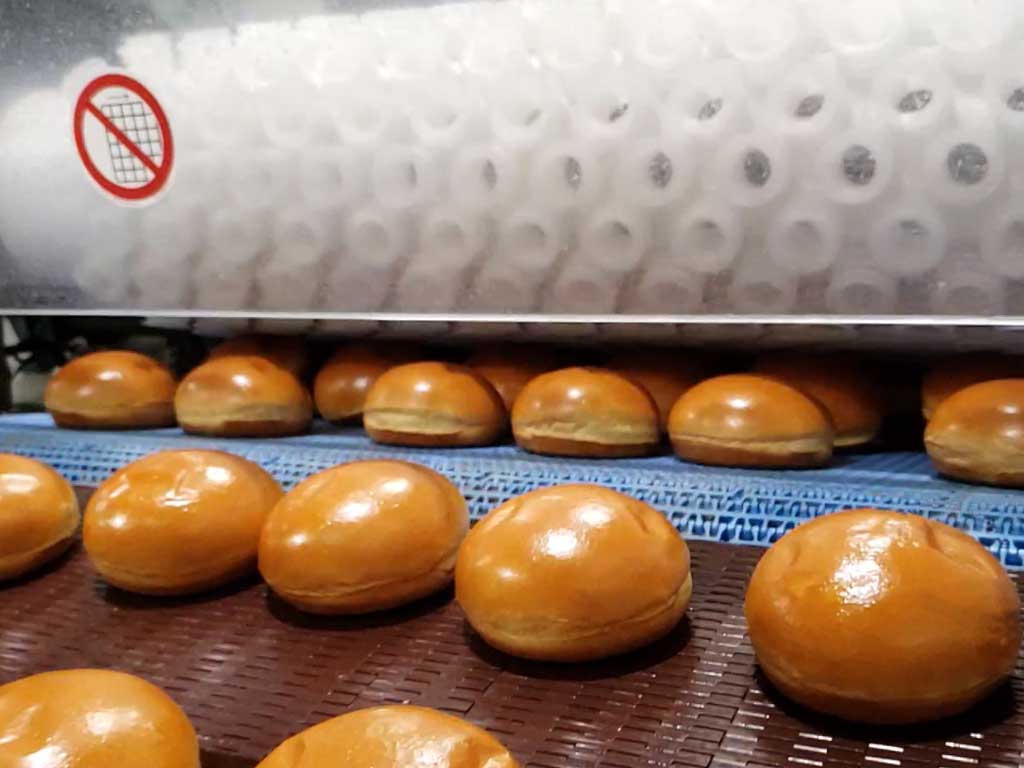 Depanning of product from pan or board directly out of the oven. Can be equipped with delidder.
Energy savings due to pan detection
With option of menu driven
Reduce sanitation time due to sanitary design
Dimensions: Based on width of vacuum chambers: 24, 36 and 42 inches
Capacity: 50 fpm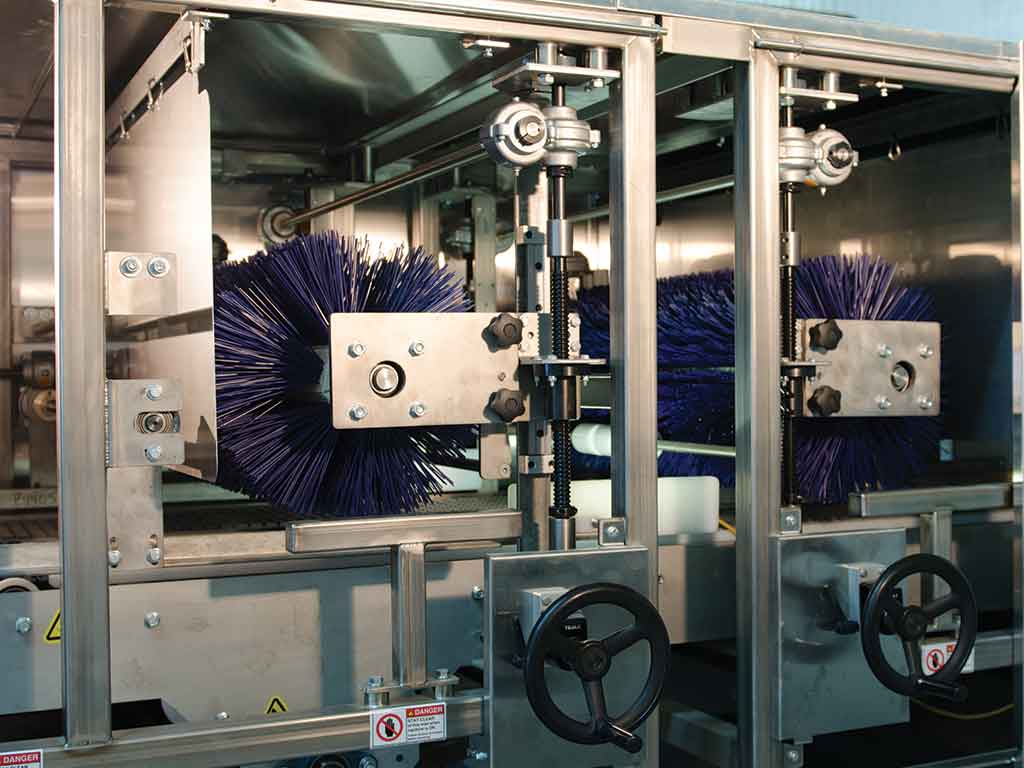 Cleans dry debris and leftover products in pans before recirculation or storage. Top down stacking is possible.
Eliminates pre-stacking line (or) pan turner and switch
Reduces risk of cross contamination due to pan inversion
Simple production changeover
Dimensions: Dependent on configuration
Capacity: up to 25 cycles per minute depending on model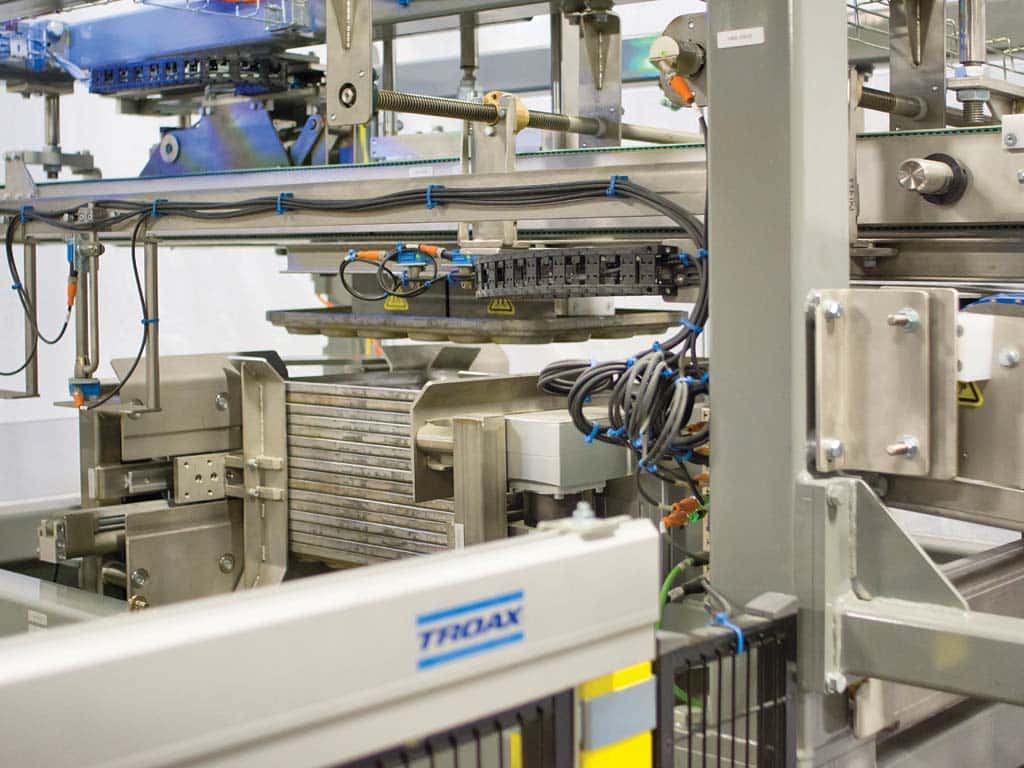 A fully electrical and recipe-driven pan stacking solution that automates the process with servo-motors and electromagnets.
Eliminates compressed air
Extends pan life
Reduces noise levels
Dimensions: 81"x56"x93"
Capacity: 40 pans per minute. Capacity reduces with larger pans.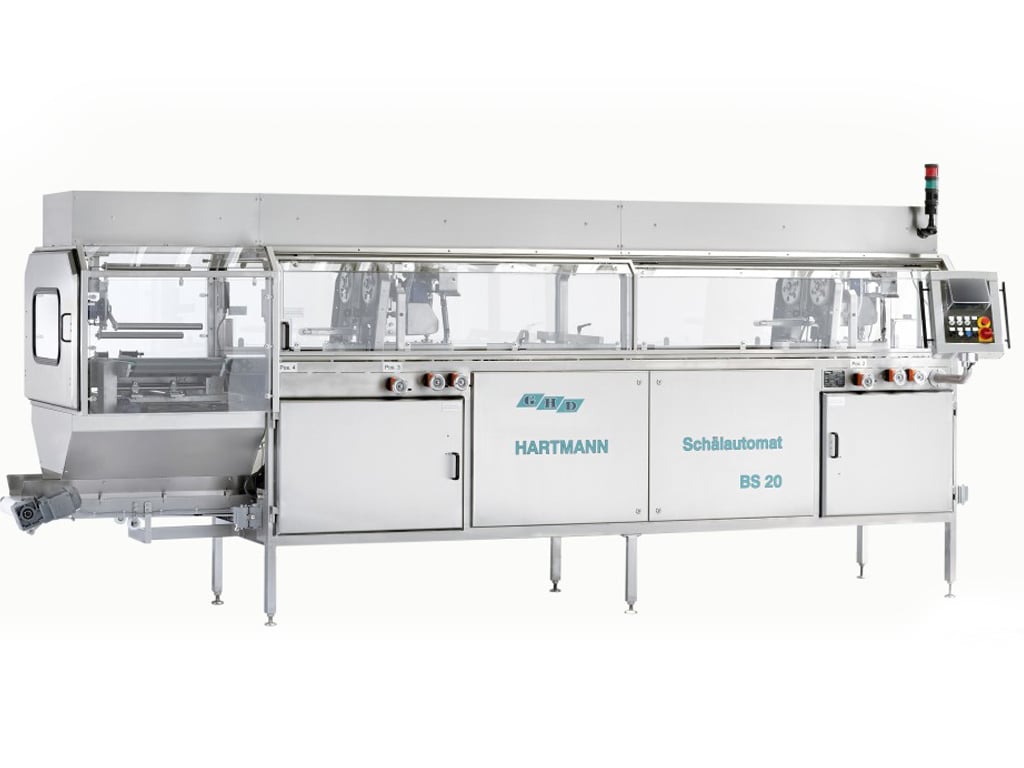 Solutions that deliver impeccable reliability and unbeatable efficiency in continuous production operations.
Automates slicing, bagging and product infeeds
Bread, bun, roll and artisan bread slicing
Sanitation exceeds industry standards
Dimensions: From 92″ x 42″x 94″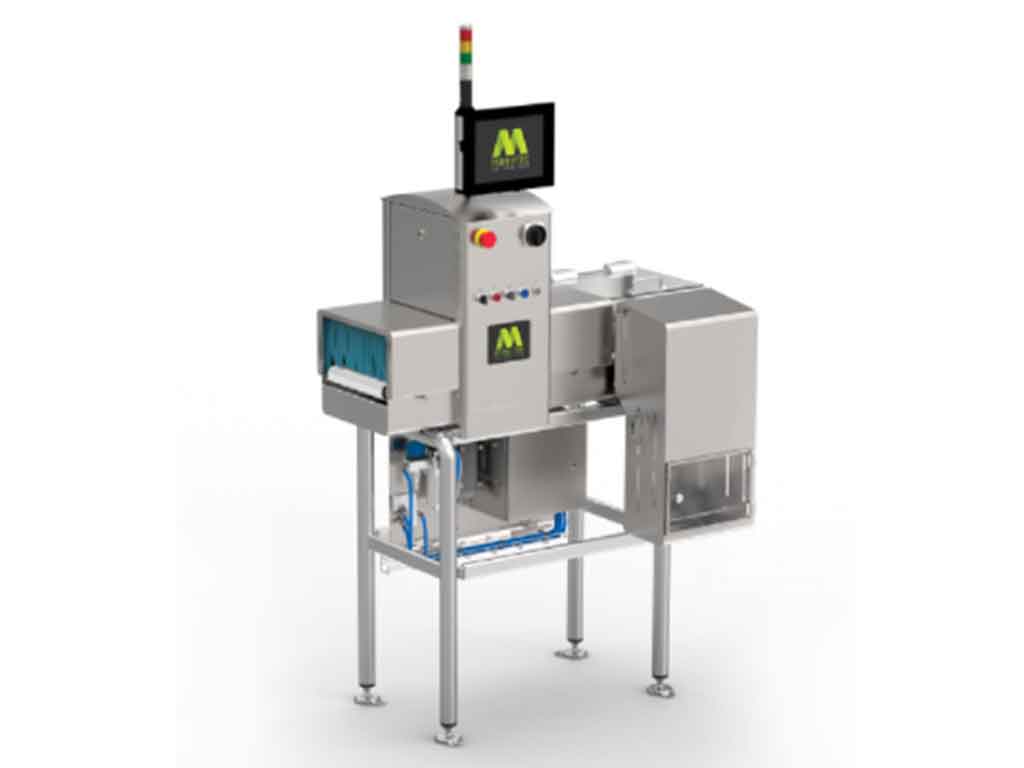 A solution for quality assurance and food safety that combines X-ray sensitivity with a small footprint.
Traceability of individual packages
Detects metal and non-metal contaminants
Easily integrates into any production line
Dimensions: 55″ x 69″-84″
Capacity: 40-80 packages per minute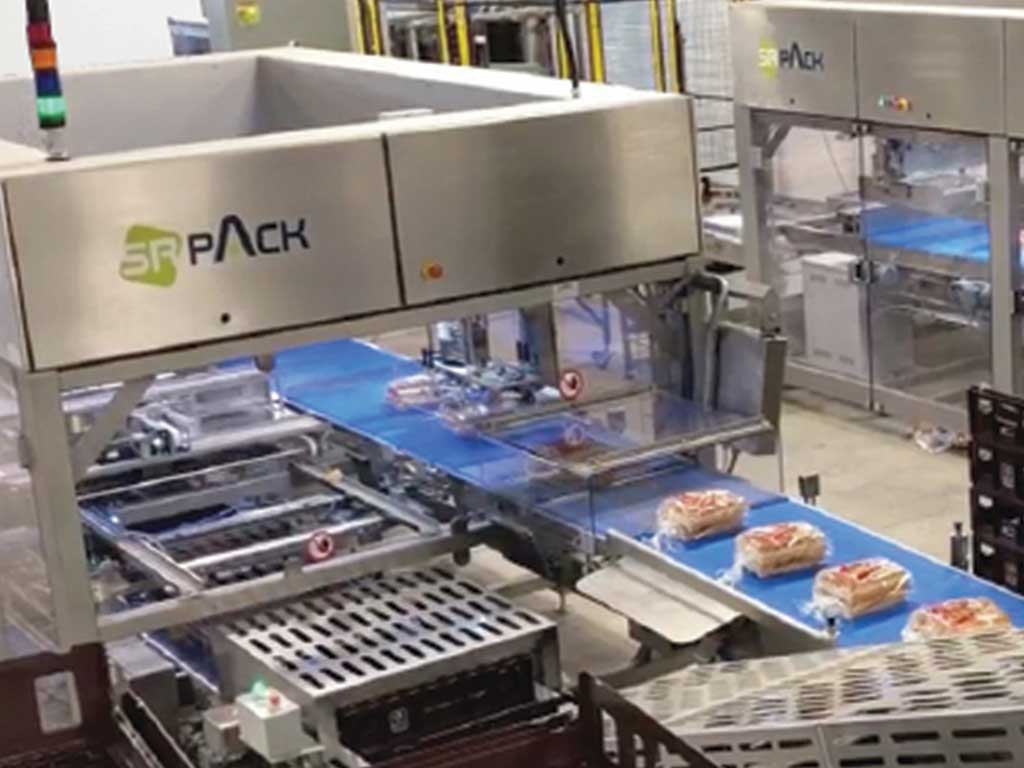 A technologically-advanced basket loader system that handles vertical/horizontal box, basket and tray loading.
No product lifting technology
Does not require an operator
Compact design
Dimensions: From 155″ x 150″x 99″
Capacity: Up to 16 baskets per minute according to basket type and equipment configuration
Basket Stacker & Dolly Loader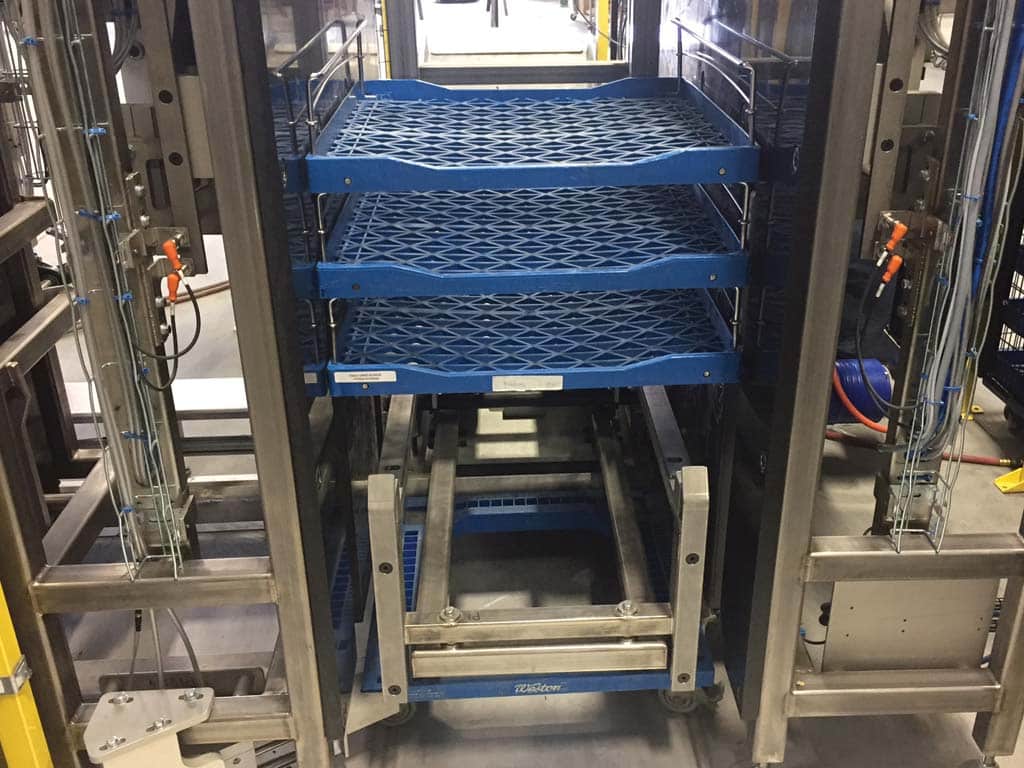 An integrated 2-1 solution that stacks baskets on a dolly or the floor, all in a compact footprint that minimizes operator interaction.
Exceeds safety and sanitation standards
Combines with conveyor solutions to automate end of line processes
Minimal operator interaction required
Dimensions: Dependent on configuration: 73″x130″x120″ up to 147″x257″x128″
Capacity: Up to 16 baskets per minute according to basket type and equipment configuration
Empty Basket Distribution System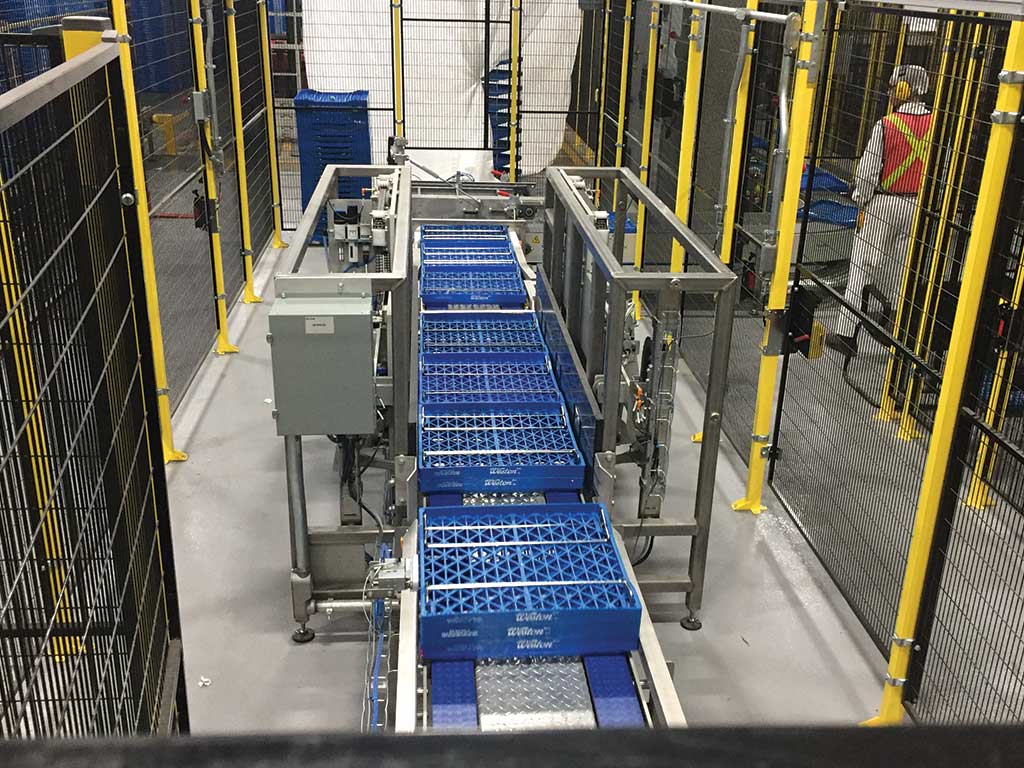 Designed to deliver what every bakery operator wants: reliability and easy maintenance.
Servomotor technology delivers reliability, precision
Easy access for scheduled maintenance
Reduces basket damage
Dimensions: Adapted to your production line
Capacity: Adapted to your production line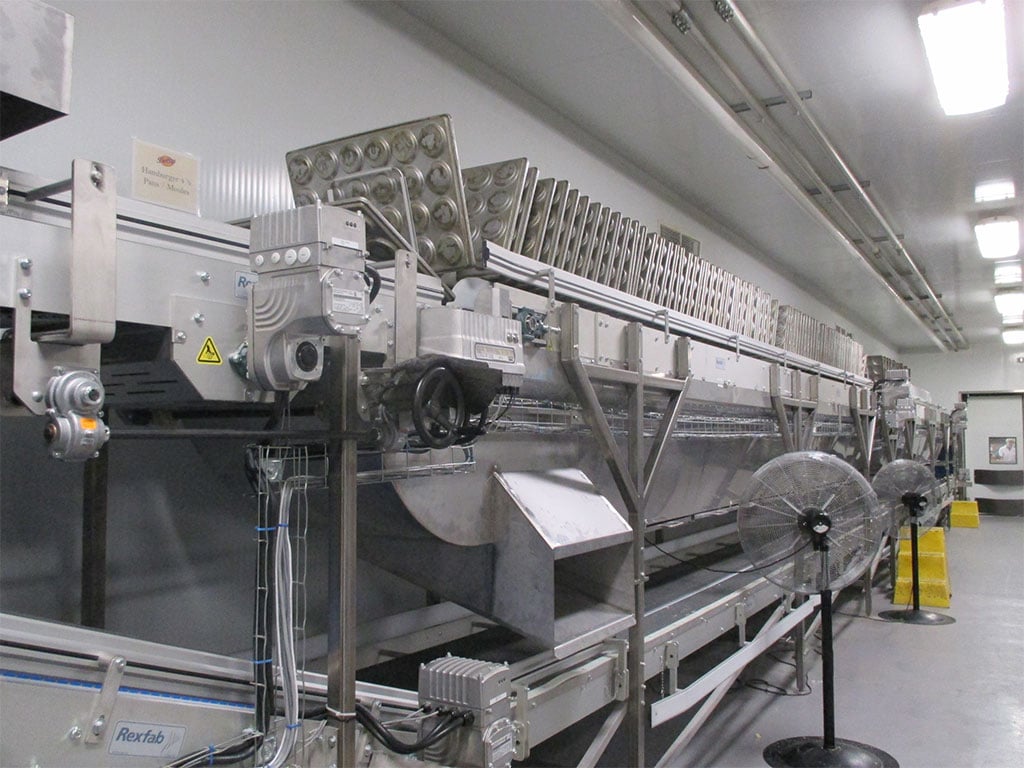 Rexfab manufacturers, installs and helps bakeries automate through a variety of equipment and systems, including:
Pan Cooling Solutions
Basket Denesters
Spiral Coolers