In an ever-evolving world of food processing, efficiency and quality are non-negotiable. It's not just about getting products from point A to point B anymore—it's about delivering exceptional quality, unmatched reliability, and innovative solutions that fuel growth and success for businesses.
Today, we're thrilled to announce a partnership that promises to redefine the standards of the food processing industry: Rexfab's partnership with R&R.

R&R: Mastery in the Protein Industry
At its core, R&R has carved a niche for itself, specializing in the protein industry. They stand out with their reliable, hygienic, and high-quality custom solutions—offering a robust array of conveyor systems and platforms. When designing these systems, the focus isn't just on the product. There's an acute emphasis on those operating and maintaining these solutions, ensuring a seamless and efficient user experience.
Rexfab: Revolutionizing the Industrial Bakery Sector
For years, Rexfab has been a trailblazer in providing integrated solutions tailored for the industrial bakery landscape. Our technical teams dive deep, understanding the unique challenges and goals of each client, to craft high-quality, reliable solutions that not only meet but exceed expectations.
Together, We Elevate
Bringing together the prowess of R&R in the protein domain with the bakery brilliance of Rexfab, this partnership opens doors to a broad spectrum of solutions for the entire food processing industry. From the meat-centric universe of proteins to the ready-to-eat meals sector and the bustling world of industrial bakeries, Rexfab and R&R are ready to address your operational needs.
This collaboration isn't just about merging two portfolios; it's about leveraging a collective 'customer focus' approach. By understanding and anticipating the needs of our clients, Rexfab and R&R are uniquely positioned to drive innovative, problem-solving solutions that promise an unparalleled project experience.
The Future of Food Processing: Creative, Quality, Reliable
As we embark on this exciting journey together, our commitment remains unwavering: delivering creative, high-quality, and reliable solutions that foster growth. Our combined technical teams are gearing up to redefine the way the industry views conveying manufacturing and food processing.
To our valued clients and partners: Prepare for a future where every operational need is met with expertise, innovation, and a commitment to excellence. With Rexfab and R&R by your side, the future of food processing looks brighter, more efficient, and decidedly delicious!
Interested in learning more about our partnership and solutions? Connect with our team today.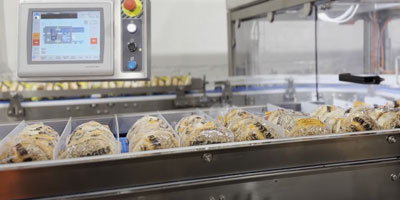 Cliff Nordquist, president of Just Bagels, shares how a successful supplier partnership allowed the bakery to scale up its packaging processes.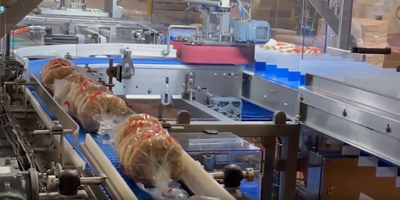 When you're in the business as long as we have, you come to recognize the genuine expertise when you see it. And Jim Bonatakis has been our go-to for over 25 years for all things related to packaging machinery. We've had our fair share of challenges, and every single time, Jim was right there with the solutions we needed.
So, when Jim talked to us about Rexfab and the cutting-edge technology they brought to the table through their own technology, as well as partners integrations, we were all ears. And boy, are we glad we listened!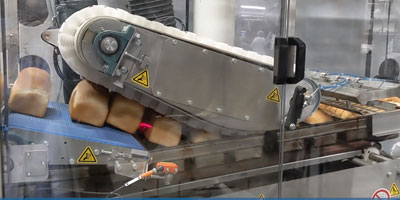 Depanning is a vital step in bakery operations. Choosing the right equipment, like Rexfab's Inline Vacuum Depanner (IVD), can significantly improve this process. The IVD is designed to automate depanning and integrate into your bakery's complete pan handling operations. It is available in three models, offering a range of widths to suit different bakery sizes and production volumes. The IVD stands out for itsdesign improved sanitation, reduced power consumption, and low-decibel operations, making it a top choice for bakeries looking to enhance their depanning process.