The buzz of an IBIE show is palpable, thanks to the clank of machinery, the whir of robotic arms and the muddled conversations of thousands of bakers and suppliers spread across an expansive trade show floor.
Can you tell we're excited about IBIE?!
As an IBIE exhibitor, we have a great opportunity to see customers and showcase our latest bakery equipment innovations. As IBIE attendees, there is a great opportunity for bakers to make an impact on their bakery's productivity and profitability.
However, IBIE also can be overwhelming for bakers. It's a big show with a lot of equipment to see and people to meet. Don't fret, Rexfab is here to help bakers maximize their own productivity at IBIE with this list of three questions you should ask exhibitors when visiting their booth.
1. How can your solution alleviate my labor constraints?
On the processing side, labor challenges are one of the most significant obstacles facing commercial bakeries today. Automation can solve this problem, and there will be hundreds of equipment suppliers selling automation.
However, how can you tell which companies are true automation solution providers? The first clue is actually in the questions the equipment supplier asks you about your production environment. Automated equipment is not installed, nor does it operate in a vacuum. Be wary of suppliers who make big promises without looking at the big picture, i.e. what is happening before and after the specific automated solution.
We build, design and partner with equipment companies that focus on automated solutions that have tangible labor savings. Our SR Pack Loader is an automated solution that requires no operator to handle vertical/horizontal box loading, or basket and tray loading with compressed patterns. The ROI of this system is immediate because it helps solve the labor challenges in the packaging department, one of the most manually intensive processes at a bakery. The unit also gives bakers an impressive level of versatility, which brings us to our next question …
2. How versatile is your equipment?
There are very few one-trick ponies in the baking industry today. The era of bakeries with narrowly focused SKU lists is over, and more and more bakeries today are expected to provide their customers with an assortment of products and packaging sizes. As detailed above, the SR Pack Loader was built with versatility in mind.
So was our Pan Stacker-Unstacker, which runs multiple sizes of bread and bun pans. This automated solution also requires only one operator to operate both machines, so it ticks off the labor and versatility boxes!
As does our Hartmann line of slicers and baggers. These versatile machines can accommodate both full- and half-size loaves, as well as traditional pan breads and artisan loaves with minimal changeovers. Make sure to stop by booth No. 1355 at IBIE to see the versatility of these baggers and slicers in action.
3. What makes you different?
This is a very open-ended question, but it's designed that way for a reason. Bakers need to understand an equipment supplier's market position and automation philosophy before making a decision on who to partner with.
In asking this question, a bakery should be able to assess if an equipment supplier is positioned to offer you a low-cost up front but a lifetime of headaches, or a true partnership with an ROI that is evident throughout the lifespan of the equipment. As it says in our tagline, Rexfab is a Committed Partner to our customers. It's what makes us different and the core reason we can have an impact on automation throughout a bakery.
Schedule an Appointment with Rexfab at IBIE
By asking exhibitors these three questions, bakers can ensure their time at IBIE is valuable. We'd love to answer these questions for you at booth No. 1355. Stop by and have a coffee in the morning or a beer at the end of the day. Even better, make an appointment today.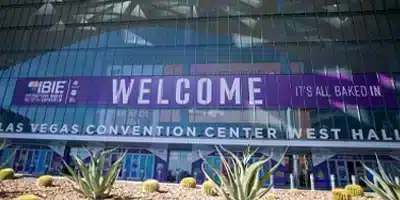 IBIE 2022 was even better than we expected, and we carried in high for this triennial gathering of retail and wholesale bakeries. We saw so many of our existing clients and met many more new bakeries seeking automated solutions for their wholesale bakeries.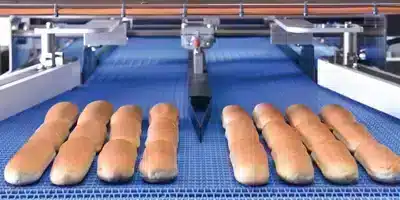 Coming out of a global pandemic, the bread industry is going through an interesting transformation.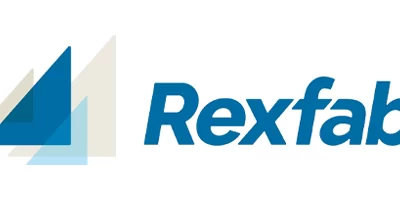 It's been a busy year at Rexfab! In addition to supporting our customers' automation needs, we've also been preparing for IBIE 2022 and growing our presence in the United States.