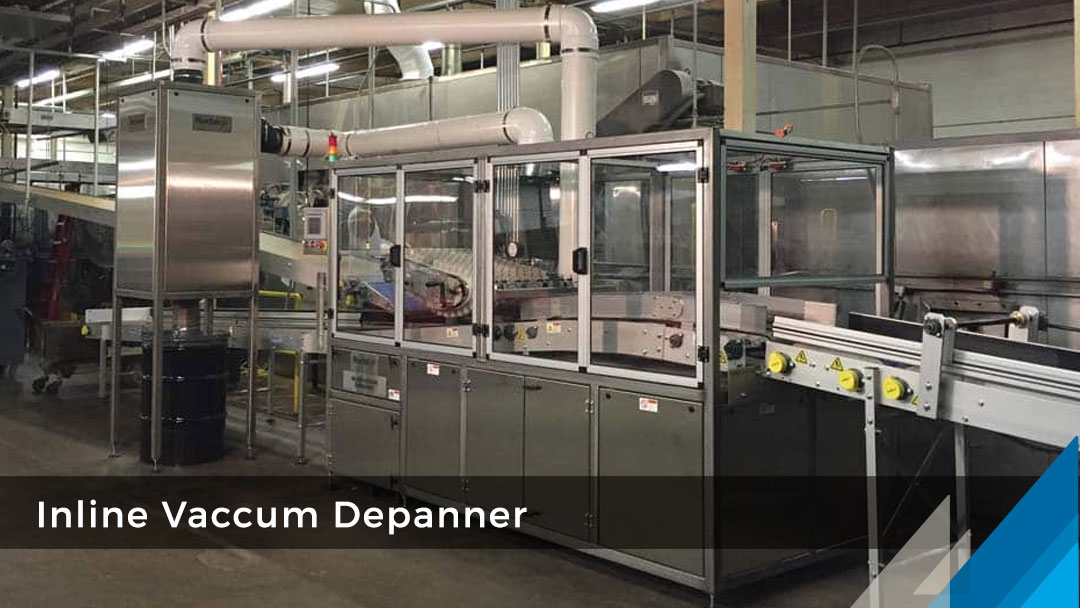 Holistic Approach to Plan Your Depanning Process
Depanning is a crucial step in the bakery industry, involving the delicate removal of baked products from their pans. The process, while seemingly simple, requires a thoughtful approach to ensure the integrity of the final product, optimize workflow, and maintain easy washdown standards.
A key component of this process is the equipment you use. Rexfab's Inline Vacuum Depanner (IVD) is a state-of-the-art solution designed to automate depanning, seamlessly integrating into your bakery's complete pan handling operations​1​.
The IVD comes in three models based on the width of the vacuum chamber: 24, 36, and 42 inches. This variety ensures the IVD can accommodate different bakery sizes and production volumes.
Besides, the IVD is design to fit into most of the existing line, replacing less efficient units.
Depanning Equipment Analysis
Rexfab's IVD stands out for several reasons. First, it improves efficiency, which is essential in the food production industry. The IVD has a lower power consumption, making it an eco-friendly and cost-effective choice for bakeries. Moreover, it operates at low-decibel volumes, a feature that promotes a comfortable working environment​1​.
This innovative equipment can be optimized and automated further with the following options:
Infeed metering conveyor
Delidder with variable-speed motor
Remote cyclone separator (for products with toppings)
Hood connected to remote cyclone over air jets when using Puratos-type toppings
Combo machine design for production of both breads and buns/rolls
Lid, pan, and product conveyors​1​
Optimal Solutions to Depan
Why should your bakery consider installing Rexfab's IVD? The benefits are numerous.
The IVD is fully menu-driven, preventing operators from making multiple manual adjustments. This feature increases efficiency and reduces the risk of production scrap.
Its design reduces cleaning time and the risk of food recalls, a major concern in the food industry.
The IVD minimizes the ambient noise level below 85 decibels, promoting a healthier workspace.
The IVD comes with a user-friendly Human Machine Interface (HMI). This allows operators to select a recipe with no further manual adjustments, making the process straightforward and hassle-free.
The IVD is a stand-alone unit with its own control panel, making it easy for bakeries to integrate it into their existing production lines.
Lastly, the IVD ensures exceptional reliability with its stainless steel construction and maximized angled surfaces to reduce buildup1.
FAQs
1. What are the main features of the Rexfab's IVD?
A: Rexfab's IVD is designed to automate depanning, integrating into a bakery's pan handling operations. It reduces power consumption, and operates at low-decibel volumes. It comes in three models based on the vacuum chamber's width: 24, 36, and 42 inches​1​.
2. What additional options can optimize the IVD?
A: The IVD can be optimized with options such as an infeed metering conveyor, a delidder with a variable-speed motor, a remote cyclone separator for products with toppings, and more​1​.
3. Why should a bakery install an Inline Vacuum Depanner?
A: The IVD is fully menu-driven, has a smart design that reduces cleaning time, minimizes ambient noise level, has a user-friendly interface, and is a standalone unit with its own control panel. All these features make it a great addition to any bakery.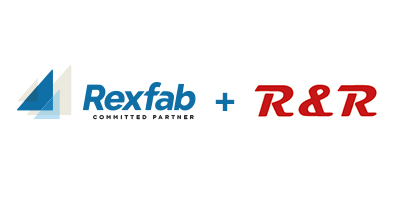 In an ever-evolving world of food processing, efficiency and quality are non-negotiable. It's not just about getting products from point A to point B anymore—it's about delivering exceptional quality, unmatched reliability, and innovative solutions that fuel growth and success for businesses.
Today, we're thrilled to announce a partnership that promises to redefine the standards of the food processing industry: Rexfab's partnership with R&R.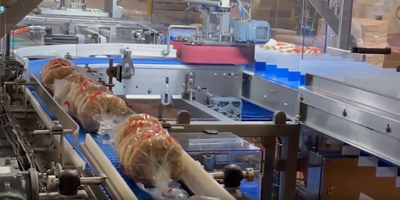 When you're in the business as long as we have, you come to recognize the genuine expertise when you see it. And Jim Bonatakis has been our go-to for over 25 years for all things related to packaging machinery. We've had our fair share of challenges, and every single time, Jim was right there with the solutions we needed.
So, when Jim talked to us about Rexfab and the cutting-edge technology they brought to the table through their own technology, as well as partners integrations, we were all ears. And boy, are we glad we listened!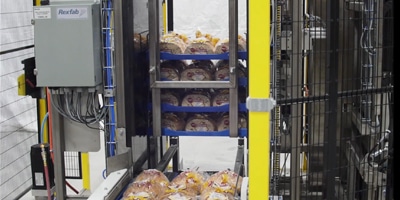 In an increasingly competitive market, industrialized bakeries are seeking innovative ways to reduce costs and maintain profitability. This article will explore the cutting-edge technologies that are helping these businesses achieve their goals, while also increasing efficiency, minimizing waste, and maintaining product quality. Join us on this journey as we delve into the world of automation, energy efficiency, smart packaging, and data-driven decision-making.