IBIE 2022 was even better than we expected, and we carried in high for this triennial gathering of retail and wholesale bakeries. We saw so many of our existing clients and met many more new bakeries seeking automated solutions for their wholesale bakeries.
The show was confirmation that we've invested in the right technological solutions, partnered with the perfect European equipment suppliers, and made the right moves in building our company culture and establishing operations in the United States. One of the biggest rewards from IBIE was the gathering of our Canadian- and U.S.-based teams, many who have only met my phone or Zoom.
Throughout the show we received countless questions about our company and the automated bakery solutions we provide. If you didn't make it to IBIE or weren't able to stop by our booth, we put together this list of the top three questions (and answers) that we received from commercial bakeries at IBIE 2022.
How many operators are required to run your equipment?
Not surprisingly, labor was the main concern for many of the commercial bakeries we chatted with. Labor is a challenge for every bakery and automation is becoming more of a necessity than a nice benefit.
What was unique about these conversations was their specificity about how many operators were needed per equipment system or process, or how much a reduction in headcount would a solution deliver. We brought four equipment solutions to the show, each with significant automation benefits. Here's a brief rundown of the systems and the operators required to run them.
What type of ongoing support does Rexfab offer after equipment has been installed?
This question almost always came on the heels of the first question about operators and automation. It makes sense why. With labor challenges comes labor turnover and many bakeries are employing inexperienced operators who are not familiar with the equipment and baking processes they are monitoring.
To assist our customers with ongoing support, we have started a new program called Easy Access. When we install any equipment system, it will be marked with a QR code that the operator can scan and immediately access information on the equipment, including manuals, videos, troubleshooting ideas and a quick connection to one of our service technicians. This service ensures Rexfab is supporting its customers throughout the lifespan of the equipment as a Committed Partner.
Contact us for information on Easy Access service.
I heard you established U.S. operations. Congratulations and where are they at?
It's true, we have established a location in Erlanger, Kentucky and built a U.S. team to support our customers in the United States. This move was necessary to provide better solutions and service to U.S. bakeries. Learn more about the exceptional team we've built to run our U.S. operations.
Now that the show is over, the real work starts and we're thrilled with continuing conversations started at the show about specific projects and needs. If you missed us at IBIE, contact us today and let's chat about your needs and our company and solutions.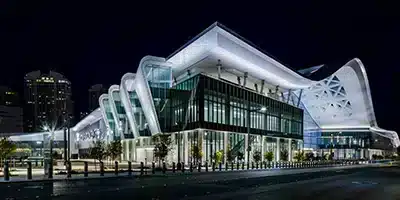 The buzz of an IBIE show is palpable, thanks to the clank of machinery, the whir of robotic arms and the muddled conversations of thousands of bakers and suppliers spread across an expansive trade show floor. Can you tell we're excited about IBIE?! As an IBIE...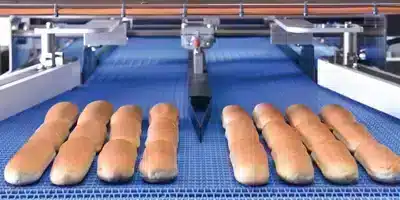 Coming out of a global pandemic, the bread industry is going through an interesting transformation.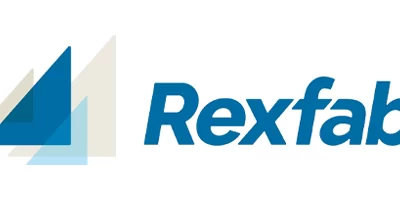 It's been a busy year at Rexfab! In addition to supporting our customers' automation needs, we've also been preparing for IBIE 2022 and growing our presence in the United States.