FOOD SAFETY, QUALITY CONTROL AND TRACEABILITY IN ONE COMPACT INSPECTION SYSTEM
Rexfab has partnered with Mekitec, a global leader in X-ray inspection systems, to bring North American bakeries and food processors the best option to ensure food safety and traceability, all in a compact, easy-to-use system that can be integrated into any packaging line. With X-ray inspection, bakeries and food facilities can protect their customers and brand image by detecting foreign contaminants and quality defects (such as missing pieces or broken products) from packaging lines. Using X-ray systems to inspect individual food packages prevents costly product recalls and ensures that only safe and high-quality products reach consumers.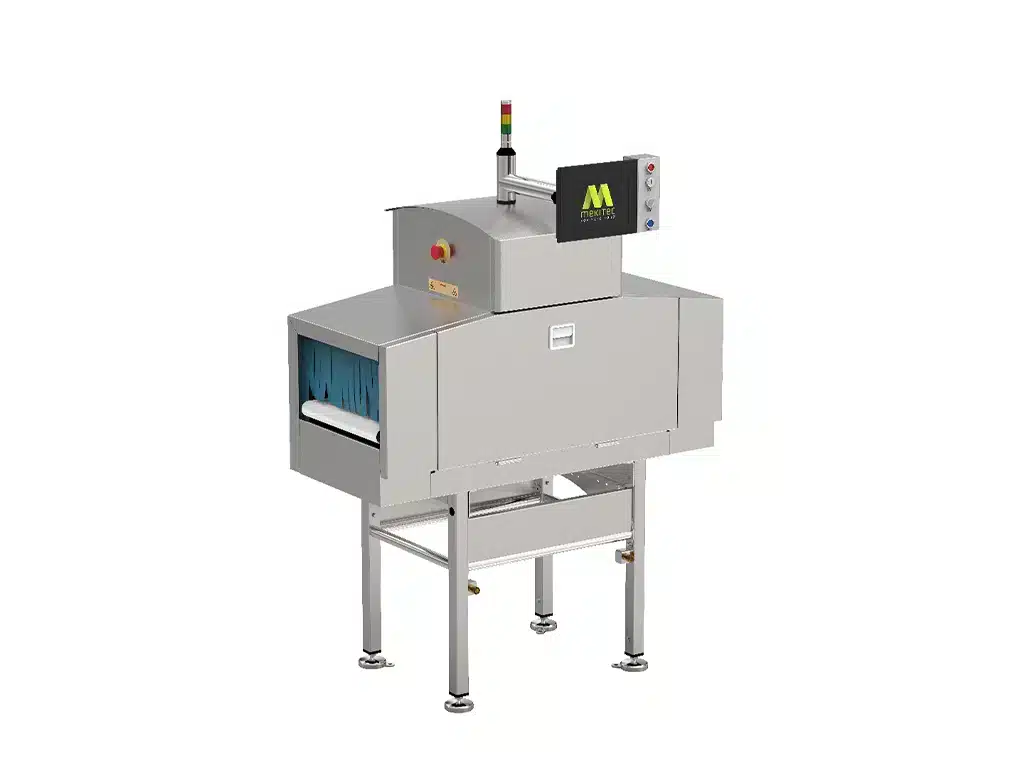 The MIDMEKI™ X-ray System
Mekitec's compact X-ray inspection system combines superior X-ray sensitivity with a small footprint that allows it to be added to any bakery's packaging line. The MIDMEKI™ X-Ray system is designed for the inspection of packaged food products, providing excellent detection of contaminants as well as individual package traceability. Features include automatic reject, reject bin, reject confirmation and system reporting. MIDMEKI™ makes it easy for bakers to introduce food X-ray quality control to any packaging line.
Why should you install X-Ray Inspection Systems?
Eliminate the costly brand reputation damage of a food recall
Allows for traceability of individual packages
Minimal investment, maximum savings potential
Detect metal and non-metal contaminants
Monitoring product quality to ensure optimal quality control
Easily integrates into existing production lines
The best $35,000 investment your facility will ever make. Trust us. Contact us.
Food Inspection System Resources